• Alexandra Reynolds • 1910s • costume • EvaDress Patterns • evening • evening gown • Pattern Tour • tunic • Vintage Patterns
In a sort of Advents-Kalendar way, I will post 'red' for each day of December through Christmas and link the image as closely as possible to EvaDress Patterns (in pattern tour form) available in the shop! Here is the twenty-second, not unlike an ornate light display per: https://fripperiesandfobs.tumblr.com/post/161628981271/evening-dress-1910-from-the-turun-museokeskus Sew the look using our 1910 Embroidered Tunic Overlay pattern: This is a 3-piece hand-drafted pattern for the tunic only-the dress underneath is NOT included.  Wear this one over you favorite dress or blouse and skirt of plain lines.  The pattern includes motif to be (non-iron) transferred to fabric.  The embroidery motif in...
---
• Alexandra Reynolds • 1940s • Capsule wardrobe • EvaDress Patterns • NL40-6120 • pajamas • pants • The Week in Patterning Storyboard • tunic • Vintage Patterns • Vogue 6120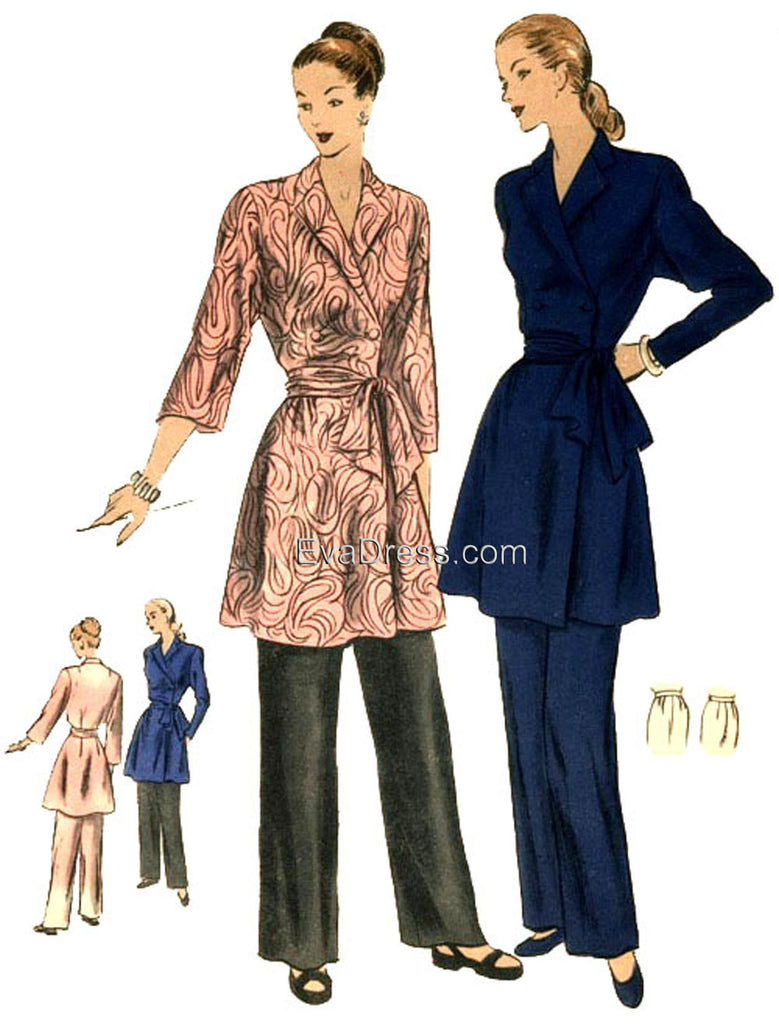 Now available in sizes 32" to 46" bust, is Vogue's 1949 Ensemble.  Originally meant as lounge wear, the tunic and trousers could TOTALLY be worn as a casual outfit by today's standards!     The sash which ties around the waist and knots at left front was originally referred to as a 'gridle' and I chose to re-name the 'coat' a 'tunic' for Vogue being inconsistent with how they name that part of the ensemble in the original pattern. Per the text to describe the style, 'The flared lower section of tunic joins double-breasted top at waistline and has notched...